I'm working in the junk room today--going through boxes and deciding what needs to be stored here and what can be moved out to the loft in the garage.
To be honest, I've never really considered myself a 'collector' in the same way as someone who collects Roseville Pottery, or English cups and saucers, or music boxes, or Fire King, or whatever.
I have a lot of stuff, don't get me wrong, it's just that there doesn't seem to be much rhyme or reason to the madness, nor is a lot of it particularly valuable. I don't know why I'm attracted to the things I collect, all I know is that I like them.
I especially like ephemera: old photographs, vintage greeting cards, correspondence, receipts, road maps and travel brochures, Valentines, and odds 'n ends.
Which brings me back to collections. As I sort through this menagerie, I'm finding lots of linens and buttons and lace and patterns. I don't even sew, so I'm not sure how over the years I have amassed so many of these things. Some of the more utilitarian linens I use, such as ticking pillow covers. They are
simply the best
if you have down or feather pillows, as the quills don't poke through. But all the other stuff? Is it the color, the graphics, the texture, the history? Or am I just a hoarder? That isn't even funny.
As I'm rummaging in my own junk room, I'm looking for something special since I'm participating in the
Grow Your Blog
party starting this Saturday. In keeping with my collecting pattern, I guess I'll know it when I see it.
Stop back on Saturday morning to see what I've decided upon. This giveaway is open to anyone, anywhere with one caveat....
you have to tell me what you collect
!
~Diane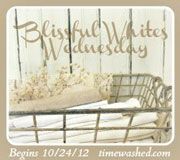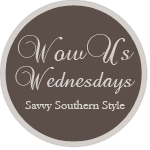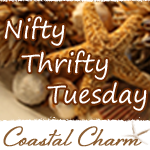 savvysouthernstyle.net